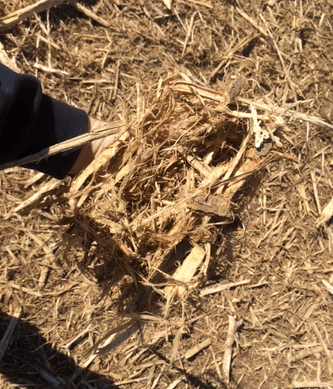 Check out our pictures and projects on our Facebook page! Don't forget to LIKE us and follow us along the way!
https://www.facebook.com/farmservicesindiana/
.
WHY CHOOSE US? That's simple, production level, skill, quality of work, professionalism and value.
It all comes down to those things at the end of the day. We have the sheer experience with thousands of hours in the field with the drive to show up, get the job done with no added hassle or stress to the customer. While our competitors are trying to rent equipment and budget in profits and man hours, use outdated and frankly poorly operated equipment, we own our equipment and run it. We don't mind going that extra hour (literally) to get the job done when the other guy wants to charge you for another half day due to his rental costs. We operate a fleet of FXT dedicated mulchers for 2X the productivity of any skid steer made. This means while we charge the same hourly rate, Farm Services gets 2X the work done in that same hour. This helps preserve your property and your bank account at the same time!
Farm Services is a Tree and light land clearing company specilizing in ECO frindly and cost effective land and lot clearing. We have specialized equipment to easly handle the toughest jobs.
Farm Services set its roots by Michael Ward back in 2006, starting out as a hobby with nothing but an old tractor and a chain saw. It was though hard work and word of mouth Farm Services was born. It was at that time Michael had a simple idea for a customer focused business offering specialized services that no one else did. The idea was an ECO friendly yet efficient land clearing company that was in-between a landscape company and the large excavation company's.
Fast foward to 2022, we are still here! With over 2000 projects under our belt we've grown but provide the same great services as before but even better, bigger and faster then before. To keep up with the ever changing market, we have added a Land Management focused side, Indiana Land Clearing LLC. With being the top Land Clearing / Forestry Mulching company in the state you can rest easy your completed project is only a phone call away!
Indiana's top Land clearing and Forestry mulching contractor!