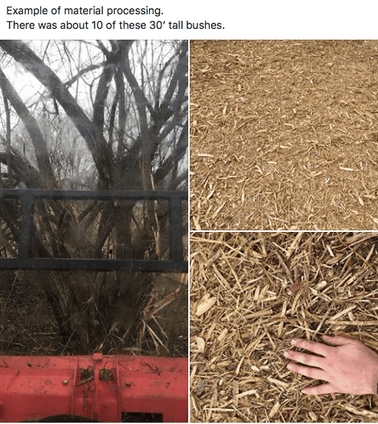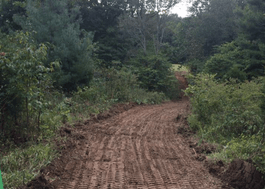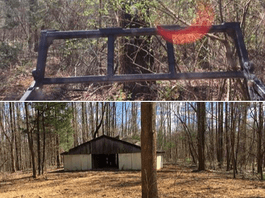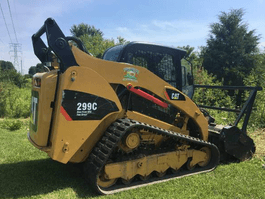 Indiana Land Clearing LLC has specialized Foresty Mulchers by Denis Cimaf and Fecon that set us apart from the other guys. Our start of art equipment leaves the soil and the property preserved without ruts or the use of harsh chemicals that damage the sensitive eco system of our properties and forests, regardless the time of year. We take on the overgrowth by mechanical means, this is where the work gets started and the power gets put to the ground. Our Low PSI tracked equipment mulches up, or a better word "obliterates" the vegetation and woody debris turning them partly into the soil speeding up the decaying process greatly. This put the nutrients right back into the eco system. This is not only good for the environment, but it saves the client time and money as there is nothing to pick up or unsightly brush piles to burn compared to the traditional " knock it over and burn it method".
We have seen and done it all. Our thousands and thousands of hours of experience saves you money by the job getting done fast and on time. We are your first and only call when it comes to a start to finish overgrowth and clearing project of any size. From just an out of control back yard, the little wooded lot beside the house, around the old barn or a full blown 40-acre tree tract that is in risk of being killed out by invasive overgrowth.
We proudly serve residential, commercial and municipality's
Farm Services offers many professional services, including, but not limited to the following:


-Tree work, Land clearing, Forestry Mulching, Brush, Overgrown and Vegetation Clearing Services (1/10-5 acres)
-Bush Hogging Fields
-Light Excavation and Demolition of Structures
-Pasture Reclamation
-Food Plot Preparation
-Elimination of Invasive Plant Species
-Pipeline Maintenance
-Fence & Survey Line Clearing
-Pipeline Right of Way
-Fire Break Construction and Maintenance
-Habitat Improvement
-Property Site Clean Up
-Harvest Preparation
-Land Management
-Hiking/Riding Trails
-Ditch Bank Reclamation
-Trails & Road Clearing
-Home Site Clearing
-Underbrush Removal
-Hunting Access Lanes
-Utility Easements
-Hunting Leases
-Utility Right-Of-Ways -- ROW
-Farm Land ROW Maintenance
-Vegetation Management
-Wildlife Habitat Restoration
-Mulching of Brush Piles
-Woodlot Beautification
* We love new projects and thinking outside the box. If you have a unique request, we would like to hear it! Maybe a shooting range, atv trail, the log road or even that old brush pile behind the house you need to make dissapear. We would love to work with you on it!
Proudly offering Land Clearing / Forestry Mulching services to:
Indianapolis
Bloomington
Evensville
Fort Wayne
Louisville and all areas in-between.
Prices for Work:
Base mulching prices are 225.00 per working hour for a 140hp Fecon FXT ( min 325.00 )
Property cleanup and structure teardowns are by bid only.
Excavation is 125.00 per working hour ( min 500.00)
Bush hogging is 125.00 per hour ( min 125.00)
Gravel driveway maintaince is 125.00 per working hour ( min 125.00)